Co-Founders' Bios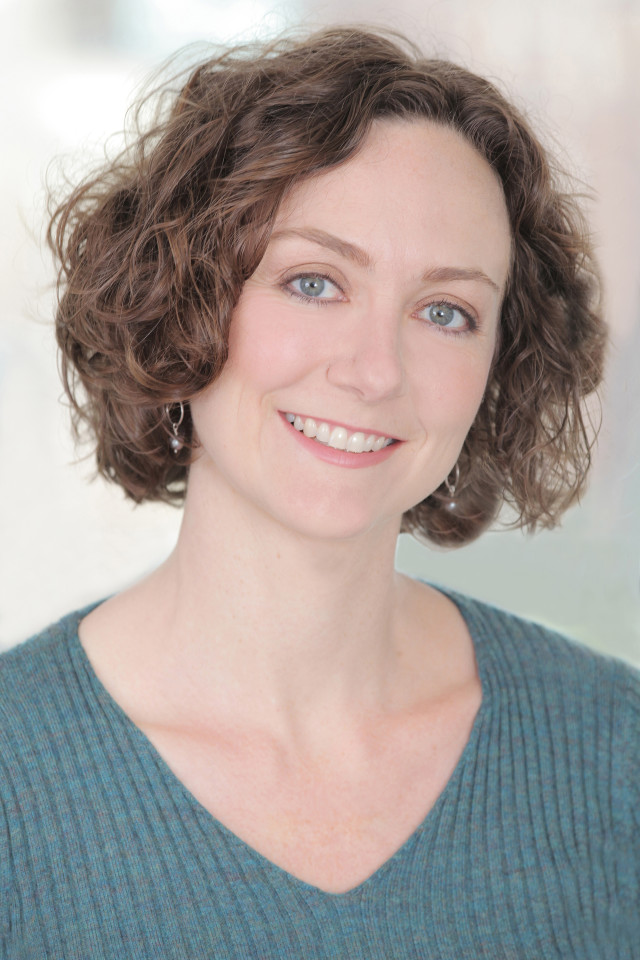 Emily Bunning (Artistic Coordinator, Co-Founder, Choreographer, and Performer) graduated from Stephens College in Missouri and is a Wyoming native. As a co-founder of Treehouse Shakers, she has choreographed, created and produced almost all of the original work.  Her work has been presented in the New York area at the Ailey Citigroup Theater, International Dance Festival, DanceNow/NYC Festival at Joyce SoHo, HERE Arts Center, Tribeca Film Festival, Westhampton Beach PAC as well as various theaters across the nation including Jacob's Pillow (MA), Alden Theater (VA), and the Aronoff Center (OH).  Emily danced with Aviva Geismar/Drastic Action Dance Company for nine years, with whom she toured to Germany and also performed in Canada, Milwaukee, and at West End Theater, Joyce SoHo, and Symphony Space in NYC, as well as attending Djerassi Artists Residency in CA. Emily has also performed with Gotham Group Dance, Dura Mater and Valerie Green/Dance Entropy, which included a tour of Serbia in 2001. She was invited back to Serbia in 2003 to choreograph/perform with the ERGstatus Dance Theatre. Her teaching experience includes workshops in schools across the United States while on tour with Treehouse Shakers, and returning guest artist at Western Wyoming College. Emily has a Master's Degree in Traditional Chinese Medicine.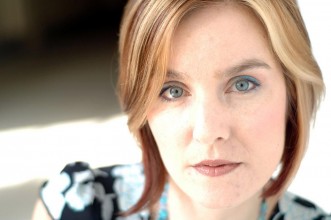 Mara McEwin (Artistic Director, Co-Founder, Director, Performer and Writer) is originally from Wyoming. Since living in NYC, she co-founded Treehouse Shakers with Emily Bunning. She has written, directed and acted in almost all of Treehouse Shakers' 13 dance-plays. In 1999, Mara co-created Niñopalooza an all day rock concert for kids and Niño Nada, a summer festival of children's work that was acclaimed by the New York Times. Some of Mara's other favorite acting credits include Bloomsday on Broadway with Stephen Colbert and Alec Baldwin, which aired on NPR as well as The Sandpiper at Symphony Space, NYC. She has performed with numerous companies such as Manhattan Theatre Club, Playwrights Theater, Eugene O'Neill by-the- Sea- Festival, 13th St. Theatre, Todo Con Nada, Chekhov Vaudeville Festival, among others. She has worked in films, print, television and commercials. Mara was named "Best Storyteller of New York" by New York Press, and has been an artist in residence for 18 years throughout NYC's public and private schools. As a storyteller she has performed throughout the nation's schools, festivals, theaters, colleges, and community events. She has been a featured teller for F.I.T's Toy Design Department, Baby Gap stores, Miramax, Turtle Pond Publications, Chocolate Sauce Publishing, and the Tribeca Film Festival. She was the subject for a qualitative dissertation on the inclusion of storytelling in the classroom by Dr. Barb O'Neill and co-created Brooklyn Kindergarten Society's storytelling curriculum. Currently, she is a writer, voice-over artist and story consultant for Activity Works, an interactive educational video-web series for classrooms across the U.S. Mara serves as a board member on the International Performing Arts for Youth (IPAY.) To read more about life with Treehouse Shakers, visit Mara's Treehouse.
Company Bios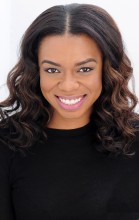 Ashley Chavonne (Performer) was born and raised in Detroit, MI. She received her B.A. in Strategic Communication and B.F.A in dance from Ohio State University where she studied with such notable choreographers as Rennie Harris, Luam, and Sheryl Murakami. In addition to being a principal company member of Treehouse Shakers, she is also a dancer for SoulRebel Dance Company founded and directed by a former member of Rennie Harris Pure Movement. As a dancer with diverse training, hip-hop influences her movement choices across all genres.  She also performs with numerous other New York City choreographers and teaches around the city.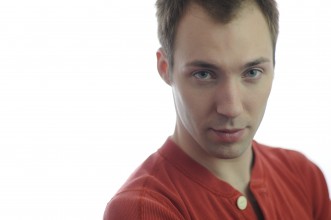 Joey Cullinane (Performer) is thrilled to be a company member of Treehouse Shakers. Off-Broadway: York Theatre, Theatre Row, New World Stages. Tours: Radio City Christmas Spectacular. Regional: Paper Mill Playhouse, North Carolina Theatre, TUTS, Pioneer Theatre. For four seasons he was the head dance instructor at Reagle Music Theatre's Summer Program and continues to teach dance/musical theatre around the country. He currently on tour doing Hello Dolly.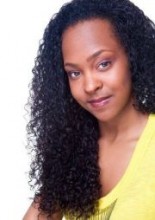 Ashley Ervin (Performer) originally from St. Louis MO, began her training in dance at the Center of Creative Arts (COCA). She joined their preprofessional dance company, Cocadance, and was fortunate to work with amazing artist such as Robert Battle, Kate Sharpetowska, and Frank Chaves. She received an undergraduate degree at George Mason University, and graduated magna cum laude with a BFA in Dance and a minor in psychology. At George Mason she worked with various choreographers such as David Parsons, Mark Morris, and Jaqulyn Buglisi. She also traveled to Cuba to learn afro-cuban movement and culture, as well as explored her own choreographic abilities. Following graduation in 2012, Ashley moved to New York City to pursue a career as a professional dancer. Since moving to the city, she has worked as a guest artist with Caterina Rago Dance Company and Oni Brown. She is also a member of Erin Pryor Dance Theatre. Ashley is thankful and very excited to work as a company member of the Treehouse Shakers.
Patti Gilstrap (Costume Designer & Puppet Creator) holds a BFA in dance and choreography from Virginia Commonwealth University. In 1996 and 1997 she attended the American Dance Festival on scholarship as the costume assistant. In 1997-1998 she toured for the Alvin Ailey Repertory Ensemble. She has designed costumes for many choreographers including: Sharon Kinney, Judith Steele, Incidents Physical Theater, Heather Harrington, Alan Danielson, Heidi Latsky, Teresa Wimmeer, Ali Kenner, Pat Cremins, Sue Bernhard, Dana Doggett and Chris Ferris. She has worked extensively with Treehouse Shakers designing costumes, headdresses, and puppet pieces for Hatched, Coyote's Dance, Desert Travels, Let's Talk About IT!, Under Covers and Lost Arroyos. Her designs can also be seen in Brooklyn at her three clothing boutiques, Flirt. Her new book with business partner, Seryn Potter, "Flirt Skirts: Learn How to Sew, Customize, and Style Your Very Own Skirts" was released in May 2011. She has also created two McCall Patterns, in stores now.
Laurissa Laurel (Performer) is originally from Texas. She is proud to be a company member since 2001, she originated the roles of Hen and Jackal in Animal Rhythms. She attended Stephens College and is a scholarship recipient and graduate of AMDA and Brooklyn College. She is a full time actress/singer/model. Larissa has toured nationally with Treehouse Shakers and other theatrical groups, including being the first female Lion in "The Wizard of Oz". Her most recent work can be seen in commercials for Miraclesuit Swimwear, The Genie Bra, and roles in the web series "Haywire" and Stephen Soderbergh's "The Bitter Pill". www.LarissaLaurel.com. She is in loving thanks to Mara and Emily for providing high quality shows that everyone enjoys.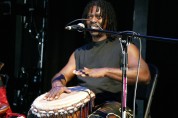 Roderick Jackson (Percussionist & Composition) Originally from Ohio, Roderick relocated to New York City in 1990 where he began to study the rhythms, dances and instruments involved in the Afro Haitian, Afro Brazilian, West African, South African, Angolean, Korean and Japanese cultures. Roderick is currently Music Director for Batoto Yetu Children's African Dance Company. He is also collaborating with several dance companies, such as: Chet Walker's (conceiver and co-choreographer of Broadway's Fosse) Eight and Ah 1 Dance Ensemble, Omar Edwards' (Broadway's "Bring In Da Noise, Bring in Da Funk") Jeremiah Funk Ensemble, David Pleasant's Riddim Anthon Percussion Ensemble (which deals with Black American music and the Gullah Culture), and Young Soon Kim's White Wave Rising Dance Company. Roderick is a percussionist on staff at the Alvin Ailey School of American Dance and Broadway's Dance Center. He has recorded works for The Children's Television Workshop, Sesame Street, Rabbit Ears Productions and The Smithsonian Institute. He also assisted film director Jonathan Demme in developing scene music for the motion picture Beloved, starring Oprah Winfrey and Danny Glover. Roderick was the understudy for the lead percussionist role of "Chakra" in the Broadway musical Marie Christine, starring Audra MacDonald. He was also part of the cultural traditions faculty at Jacob's Pillow. Roderick has been collaborating with Treehouse Shakers since 2001. www.palmsdown.com.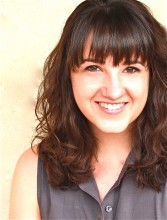 Katie Montoya (Performer) is a native of Santa Fe, NM and attended the University of California, Irvine where she received a B.A. in dance and drama in 2011. While in attendance she was a founding member of the dance department's jazz ensemble, Insight, under the close direction of Prof. Sheron Wray.  Her studies took her to many parts of the world, including Ecuador with Dramatic Adventure Theater in 2009, and Ghana, West Africa in 2010 where she studied both traditional and contemporary African dance with the Ghana Dance Ensemble.  Other company credits include Arcos Dance, Sarah Berges Dance, and the Table of Silence 2012 with Buglisi Dance Theater.  Montoya is very grateful for her early training at the National Dance Institute of New Mexico, and is thrilled to be starting her first season with Treehouse Shakers!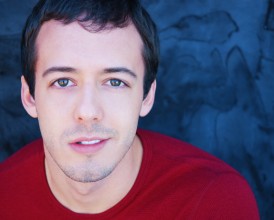 Trey Mitchell (Performer) is happy to be a company member of Treehouse Shakers and is featured in Hatched, Let's Talk About IT! and Under the Tangle. Trey resides in NYC, where you may even spot him walking the streets making balloon animals and rocking full clown regalia.  A Virginia native, he studied at North Carolina School of the Arts and Shenandoah Conservatory, where he received a BFA in Musical Theatre. As a choreographer, Trey has worked on such shows as Oklahoma!, Nine, Beauty and the Beast, Into the Woods, and The Lover by Harold Pinter. Recently, he choreographed Wonderful Town at The Gallery Players, Brooklyn's Premier Off-Off Broadway Theater. As a performer, Trey was last seen as part of the tricky vaudevillian-gangster duo in The Drowsy Chaperone at The Gallery Players (4 Innovative Theatre Awards, including Best Ensemble and Best Overall Production of a Musical). He can also be seen as Larry Washburn in the feature film, Dumping Lisa or at North Shore Music Theatre as L.A. in Gypsy, starring Vicki Lewis. Trey has toured nationally as The Cat in the Hat in Seussical  and as Frank Lippencott in the first national tour of Wonderful Town. Other theater credits include Posner in the Regional Premiere of The History Boys at Northern Stage Company, Tom Sawyer in Big River, and as Trevor in the New York Fringe Festival production of The Jungle Fun Room, by Brian Hampton.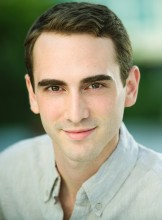 John Noel (Performer) has been performing theater since he was nine years old. At thirteen he was accepted to the Greater Hartford Academy of the Arts in Connecticut to study acting. Then he moved onto the Hartford Conservatory to study theater further. Favorite roles include Horatio in Hamlet (American Theatre of Actors), Andrei in Three Sisters (Onomatopoeia Theatre Co.),  Christmas Present in A Christmas Carol (13th St. Rep.),  and Juror #2 in 12 Angry Men (CityShow). He's also toured the country with Poetry Alive! performing, and educating, kids of all ages. He currently performs as an ensemble member in Hatched. john-noel.com
Dan Ozminkowski (Tech Director & Lighting Designer) Past Treehouse Shakers credits include Hatched: Life on the Farm, Coyote's Dance; Desert Travels; Lost Arroyos; Let's Talk About IT!; and Animal Rhythms.  Recent design credits include Spirit of Uganda 2010 & 2011 North American Tour; I Left My Heart (MGR); A Celebration of Maurice Sendak with Tony Kushner (92Y); a Procter & Gamble product lab(Cincinnati); To Walk in Darkness and Pucelandia (o/o B'way); Mousetrap and Musical of Musicals (Bristol Valley Theatre); Evolution (DiSiac Dance, Princeton).  Associate/Assistant credits include Impressionism and The Ritz (B'way); Le Réve (Wynn, Las Vegas); Neil Young's Chrome Dream U.S. Tour; She Loves Me (Williamstown); three productions with Utah Shakespeare Festival.  Alumnus Purchase College, Conservatory of Theatre Arts & Film.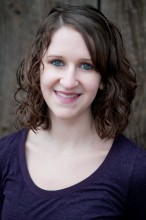 Kaley Pruitt (Performer) is originally from Ketchum, Idaho.  She is a modern dancer, choreographer, and teacher, holding a BFA in Dance from Florida State University.  She is thrilled to be newly be a part of Treehouse Shakers!  She additionally performs with Megan Sipe: Dancing Fish Productions, and Leanne Schmidt: Schmidt & Company.  She is also on the modern faculty at Steffi Nossen School of Dance.  Kaley's choreography has been presented at Idyllwild Arts, The Boston Conservatory, Nancy Smith Fichter Dance Theatre at FSU, Niagara through FSU in NYC, Dance Theater Workshop through Movement Research, Dixon Place Theater in "Under Exposed", The Secret Theater in In-Sight Dance's Suite Summer Festival, and on Martha's Vineyard at The Built on Stilts Festival.  Previously she has worked with Project Agent Orange, Angelo Dance Project, Amanda Selwyn Dance Theatre, The Moves Project, and CheckIt Dance in New York.  She worked with Roger Belman on the Duke Gardens Project at the American Dance Festival, and she has also danced works by José Limón, Gerri Houlihan, Tim Glenn, Lynda Davis, Nora Daniel- Reynolds, and Anne Krampen.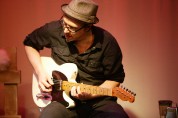 Anthony Rizzo (Musician/Hatched) has over 25 years of touring and recording experience. His diverse stylings, including Punk rock, Rock A Billy, Country and Experimental rock can be heard on records by Garden Variety, Freddy Frogs, Vic Thrill, Radio 4 and his current project Little Embers. He has also composed music for television and film including: Maron, Beware The Gonzo, Days on Earth, Side by Side, and Lights Out (FX). Anthony is enjoying his newest creative adventures with the cast of Hatched.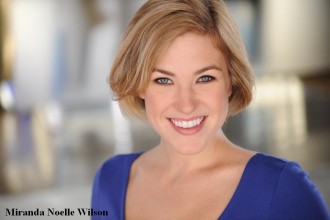 Miranda Wilson (Farmer/Hatch) is thrilled to be a company member of the Treehouse Shakers since 2010. Miranda, a native of Kansas City, MO, is a trained actor, singer, dancer, and puppeteer who moved to NYC after graduating with her BFA from the University of Evansville. Since moving to NYC, she has worked with a variety of theatre companies such as Primary Stages and Rattlestick Theatre, was a consistent presence on the soap opera scene, has had roles on TV shows such as Rescue Me, PanAm, Deadly Sins, and 30Rock, as well as filmed on several comedy web series. Additionally, she can be seen in commercials playing on various networks nationwide and as one of the leads in the indie feature film, The Eve (www.theevemovie.com). In addition to living as a performer in NYC, Miranda is currently working on "Life's a Stage: The Scripted IMPROV Project" which is among the first and largest Phase 2 Clinical Trials of a major non-drug intervention for Alzheimer's and dementia, funded by the National Institute of Aging. She serves as an actor, playwright, and project consultant on the trial, which explores the use of theatre as a way to improve quality of life, lower anxiety, and increase engagement for people living with Alzheimer's and dementia.